How to Reduce Your Transportation Costs in 2019
---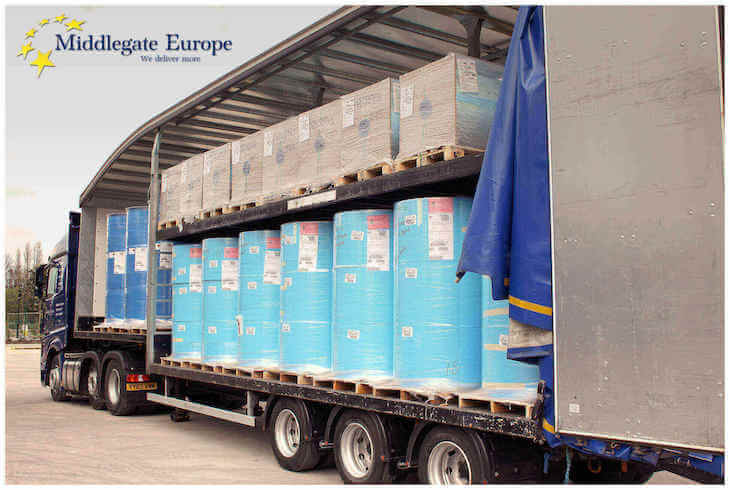 Reducing Transportation Costs
We look at some of the ways organisations can reduce transportation costs from the trailers used to move good to the warehouses in which cargo is stored…
We're operating in an era of efficiency – how we can do more with the same, or even less. It makes perfect sense – whether you've paid for something up front or on a pay-as-you-go basis, you want to achieve the best value for money. It's no different with transportation: everyone wants to be as efficient as possible.
As a customer, there are several options available to help get costs down when it comes to road transportation. The real efficiencies come from economies of scale – you might pay thousands of pounds, but if your loads are large enough, the cost per item will be much lower than if you only have a small load.
But what if you have a load that won't fill a full trailer? That's where groupage comes in. It's the practice of grouping together shipments which don't fill a full trailer. It works for both customer and haulier – the latter isn't driving underutilised trailers, while the former only pays for the space they're using.
But what if you've got more than a full trailer load and you want it to go all at the same time? This is where double deck and mega trailers come in to play.
Double deck trailers are self-explanatory: slightly taller than standard trailers, they have two levels allowing for a larger load. As well as reducing your transport costs by up to 30%, they can also reduce your cargo's carbon footprint by lowering CO2 emissions by 50%.
Mega trailers have a capacity of 100 m³ and have a highly-efficient hydraulic rising roof. These interchangeable specifications mean a mega trailer can be adapted to your needs. Increased capacity means less truck loads, bringing costs and CO2 emissions down.
It isn't just getting the right trailer for your load which helps drive efficiencies. Looking more strategically, most supply chains are, by necessity, made up of multiple parties. Sometimes this can't be avoided, but where it can be, using one provider can significantly reduce costs – delivering economies of scale, even as you pay more to one supplier.
Another strategic approach to reducing costs involves looking at your storage options. You need to have the right storage for your goods, but within that consider what you really need.
Automotive logistics, for instance, focus on just-in-time (JIT) deliveries to reduce the need to store parts unnecessarily. Could you do something similar? JIT does carry a risk of disruption – if a delivery is delayed, for instance due to congestion, it can affect your operations – so it may not be right for all businesses.
Choosing the right location for your cargo is important, too. Why pay unnecessarily to move goods from one part of the country to another? Having access to warehousing close to points of entry, whether Hull, Zeebrugge or wherever, means that you will limit your costs from port to warehousing.
Bonded warehouses can help reduces costs, albeit more in a managing cash flow way. Goods imported and stored in bonded warehouses are not considered to be in the local market, so therefore you don't need to pay duties and import taxes until they officially enter the country.
If you're importing to export, then you won't have to pay any at all, but even if you are intending to eventually bring your goods into the local market (such as when you have a confirmed buyer), it's one way of managing when you need to pay what can sometimes be significant fees.
Ultimately, transportation fees are always going to be a cost, but there are a number of ways to think differently and work with a trusted partner to build a solution that works for you.
Whether it's taking another look at your storage strategy, or what trailers will fit your loads, taking the time to work out what's best for your operations can contribute to significant savings now and into the future.