A Quick Guide to Exporting from the UK
---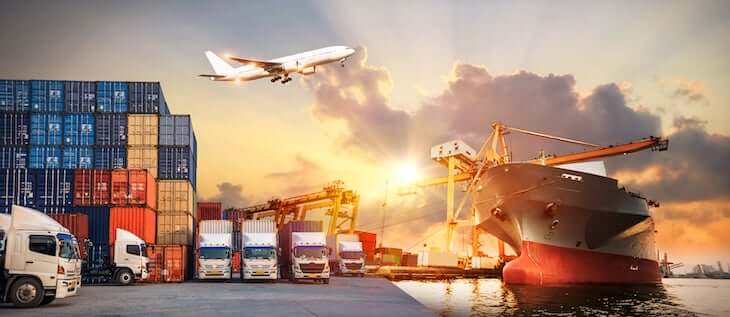 These are some of the key things to consider when exporting products and services from the UK for the very first time. Read on for a Guide to Exporting from the UK.
The UK exports around £600 billion worth of goods and services each year with around 44% of this going to other European countries. This presents a huge opportunity for UK businesses and manufacturers of all shapes and sizes to drive growth by expanding their geographical reach.
That said, the process of exporting goods and services to other countries can be far from straight forward. In most cases it requires research and planning, and you may have to consider other factors like funding and whether you need an export partner to move goods for you.
Below, we cover the basic steps you should take when exporting goods from the UK to other countries for the very first time.
Research:
Before exporting products and services, you must first research the market you intend to enter to see if there is demand for them. Identify your target audience and any cultural, legal or financial differences you may have to overcome.
It is also worth identifying and profiling your competitors; they will be different to the ones you have in the UK – although some may also ply their trade in overseas markets and the same markets as you are intending to access.
Also look at what intellectual property rights you hold overseas and get a very clear understanding of any taxes, duties, VAT and fees you may have to pay.
Finance:
Expanding any business usually requires investment and funding. You may have the resources to do this internally or you may have to seek funding. Regardless, it is important to get a clear idea of what the cost of growing your business overseas will be.
This might include things like:
Additional facilities for increased production
The need for more staff
Advertising and marketing costs
The cost of exporting goods overseas
Plan:
Once you have undertaken your market research and calculated the cost of expanding into a new country, you need to put a detailed plan together. Exporting products and services from the UK to other countries can be complicated, so a detailed blueprint will have keep things under control.
It needs to include aspects such as how you will enter the market and make customers aware of your products and services, how you will sell your products and services (direct, through a partner or affiliate, etc) and whether you need a transport/export partner.
You may find that you will need to create several drafts of your plan, which is absolutely fine. The more work that goes into your plan and the clearer and more detailed it is, the less time you will need to spend working things out when you are ready to begin exporting.
Choosing an export partner:
In most cases, you will require an export partner to help transport your goods from the UK to the markets and countries you want to enter in Europe and beyond. Finding the right partner for you is absolutely key if you are to successfully export your products.
These are some of the key things to consider when choosing an export partner: Do they offer transportation to your chosen market?
What types of trailer do they use and are they suitable for your products?
Do they offer groupage for smaller shipments you may have?
Do they provide warehousing and storage?
Are they accredited and do they meet recognised industry standards?
Are they established and reputable?
Middlegate is one of the most established and trusted transport and export providers in the UK and beyond and we have built a formidable reputation over 35 years for helping businesses – both large and small – export products and services from the UK to Europe.
We hope you enjoyed reading out guide to Exporting from the UK, to find out more about how we can help you with your exporting needs, speak to one of our expert team today.