What You Need to Look for in a Carrier Partner
---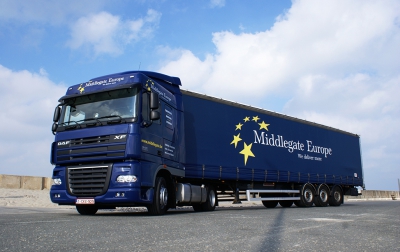 Tips on Looking for a Carrier Partner
Supply chains require efficient and effective carries to ensure cargo get from A to B safely, securely and efficiently…
As the saying goes, 'if you want something done properly, do it yourself'.
It's excellent advice for those polymaths that have the ability, resources, time and talent to be able to understand and execute any task they're faced with.
Unfortunately, most of us are lacking in at least one, if not more, of those attributes.
You might have the ability and talent, but without the resources and time you're going to struggle.
That's why you bring in other people – whether it's a plumber for your house, a lawyer for your business, or a haulier for your cargo.
If you want something done properly, get the experts in. That's as true in transportation as it is in any other sector or industry.
A chain as strong as its weakest link

When it comes to logistics, there's a lot that can go wrong.
Even if your supply chain is wholly focused in one country (which would be a rarity), it's unlikely that it won't involve a number of parties, hence the chain.
From storage to haulage, customs to carriers, any logistics set up is effectively a complex series of events. To borrow another well-worn phrase, your supply chain is only as strong as its weakest link.
That's why it's recommended to use what's known as a carrier. A carrier provides transportation services, often involving the ownership and operation of relevant equipment (i.e. trucks, warehouses, trailers).
Trust in others

When you're choosing a carrier partner, trust is one of the key elements you need to consider.
Whoever you choose needs to be reliable, both in terms of being able to deliver when you need cargo, but also able to provide you with guidance and highlight things you need to be aware off.
You ultimately need to be able to trust them to look after that part of your business as carefully as you would yourself.
Transporting any sort of cargo requires a deep knowledge of licences, regulations and customs requirements.
You want your carrier to be able to move your cargo quickly and safely; that means physically fast, yes, but it also means being fully licensed and regulated so that their trucks and warehouses aren't being blocked by industry regulators.
Knowing that a carrier is trusted by others and has a reputation for performing well in the areas you're looking for is also important.
This is certainly the case if you're looking to use groupage services; you'll feel better knowing that others also back your carrier to support their business.
It may seem counter intuitive but bringing an expert in can save you money.
From not having to invest in your own warehousing or haulage, to only using the expertise when you need it, a carrier will help you manage your costs effectively.
Seamless managing of multiple parts
Third party logistics carriers exist to take the pain out of supply chains.
By using someone like Middlegate Europe, businesses can hand over the intricacies of their transportation needs safe in the knowledge that they have a team of experts focused on getting their cargo from A to B.
It's a seamless approach to managing a machine of multiple moving parts; by using a carrier, supply chains become simpler and smoother, allowing customers to focus on their core business activities.
At Middlegate we support businesses importing and exporting between the UK and mainland Europe, with our state-of-the-art warehousing in Hull, Zeebrugge and Bierset.
To find out why we should be your carrier of choice, get in touch.