Temperature Controlled Transportation and Storage Explained
---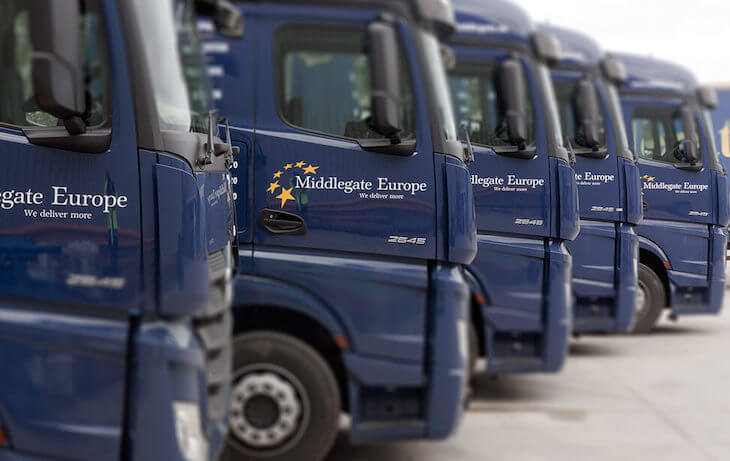 This post tells you everything you need to know about transporting and storing goods that must be kept at a consistent temperature
There are a wide range of businesses that must transport and store goods in temperature-controlled environments to ensure items remain in the best possible condition.
From food and beverages to pharmaceuticals, chemicals and even fine art, temperature-controlled transportation and storage is an absolute must for some companies.
But there are many factors that businesses need to consider when it comes to transporting and storing goods in a temperature-controlled environment.
From the trailers used to the warehouse facilities available via supply chain considerations like when products can be moved and at what notice, there is a lot to think about.
Below, we discuss these considerations and what you can do to make sure you use the best temperature-controlled transportation and storage solutions for your needs.
Different types of trailer:
One of the most important things to consider when it comes to transportation is the different trailers offered by your logistics partner.
The main trailer types are double deck trailers and mega trailers. The former is split over two levels and the latter is a state-of-the-art trailer with additional space.
Both trailer types are ideal for groupage, the practice of grouping together shipments destined for the same place.
This is great for businesses that do not need to use an entire trailer for the goods that need shipping. Instead, they just pay for the space on the trailer they need.
Of course, if you have a large payload, mega trailers provide additional space to standard single-deck trailers, meaning you pay for less trucks reducing costs and emissions.
You should also consider whether trailers come with modern technologies like the ability to link with warehouse solutions to provide you with visibility of your cargo at all times.
This is particularly important if your goods are to be stored in a temperature-controlled warehouse for a period of time before being moved elsewhere.
Temperature-controlled storage facilities:
Goods that need to be stored in a temperature-controlled warehouse usually need to be kept in a range between 17Oc and 19Oc.
In a temperature-controlled warehouse, this range is maintained throughout the year.
In winter, for example, the outside temperature may be -1Oc but inside the facility it will still be between 17Oc and 19Oc.
The same applies in summer if the outside temperature is above that inside the warehouse. Regardless, the temperature inside the warehouse remains consistent.
In addition to this, it is important for goods to be stored in a way that does not risk potential contamination. So, food items should not be stored next to chemicals, for example.
This is standard procedure, but it is always best to check where your goods will be stored within the facility and whether there is potential for contamination.
Other things to consider:
It is often the case that goods and products that require temperature-controlled storage need storing for days, weeks or even months.
When the time comes to transport them to their next location, you want to be certain they can be transported in a timely manner and that they arrive at their destination on schedule.
When choosing a transport partner, ask about the cut-off time for calling down goods for next day delivery as this could delay the distribution of your goods.
Here at Middlegate Europe, for example, our customers can call off goods at our temperature-controlled warehouse in Zeebrugge for next day UK delivery as late as 2pm.
By considering the factors above, you will be able to determine which temperature-controlled transport and storage provider is best for your needs.