How To Save On Your Supply Chain
---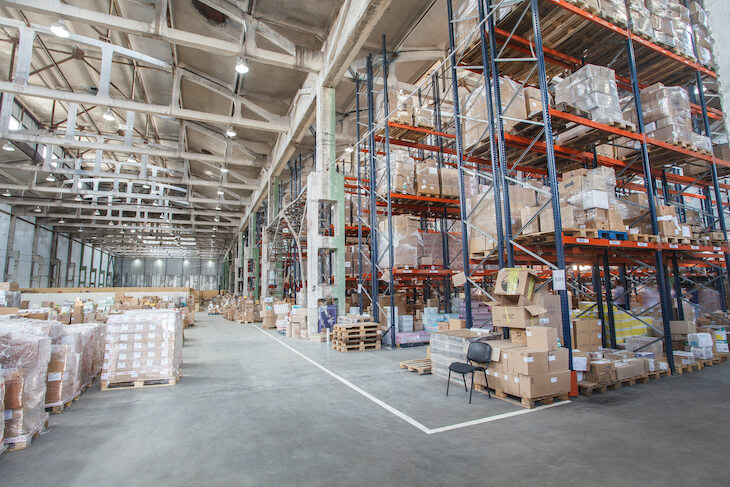 Moving products from A to B is vital for a wide range of different businesses but it is often a significant cost base. This is how you can reduce your supply chain fees
One of the most pressing issues facing businesses is how they can save on supply chain costs while still ensuring products are moved efficiently and securely.
To move products domestically and internationally, businesses rely on the seamless and constant motion of the supply chain and this often requires a logistics partner.
While transportation, storage and logistics are a pay for what you get service, there are ways that businesses can save on supply chain costs.
In this post, we look at three ways immediate savings can be made while still ensuring products and goods are delivered on time and without incurring any damage.
Find a partner that offers transportation, storage and logistics
The most effective way to save on supply chain costs is to work with a partner that provides transportation, storage and logistics services.
These are the core parts of the supply chain, and by working with just one partner businesses can streamline their efforts.
This is because transport, storage and logistics partners can leverage their own efficiencies when they take care of the entire supply chain process.
This includes things like using groupage (more on this below) where possible, smartly monitoring and using warehouse space and so on.
Groupage is the practice of grouping together several shipments going to the same destination but that would not individually fill a trailer.
This means businesses with smaller cargo requirements can move their products and goods via the supply chain daily, but only pay for the space used and not for the entire trailer.
This not only leads to significant supply chain cost savings across fuel, ferries, insurance, etc but also in terms of emissions as ultimately it means fewer trailers on the road.
Experience saves costs which can be passed on
Ultimately, the best way to save on supply chain costs is to work with an experienced transportation, logistics and storage provider.
As the saying goes, your (supply) chain is only as strong as your weakest link and while your side of things may run like a well-oiled machine, that of your logistics partner may not.
From storage to haulage, customers to carriers, any logistics set-up is a complex series of events that only experience and the right infrastructure can successfully navigate.
That is why you should work with a well-known and well-established carrier partner that understands the potential pitfalls of running a supply chain and knows how to avoid them.
In most cases, it is these transport firms that have the necessary infrastructure – trailers, warehouses, technologies, staff, etc – to provide effective transportation at the right price.
How Middlegate Europe can help you save on supply chain costs:
Middlegate Europe has been providing transport, logistics and storage solutions to businesses across Europe and beyond for the past 30 years.
Over that time we have proved to be able to handle the intricacies and requirements of a wide range of business needs, mastering the art of moving goods from A to B.
Our unique systems and infrastructure, plus two different groupage solutions, allow us to offer businesses the most effective and efficient cargo solutions in the market.
And this, in turn, allows our business partners to make significant savings on their supply chain costs. To learn more about how Middlegate Europe can help reduce your supply chain costs, contact a member of the team by clicking here.