Temperature-Controlled Storage Explained
---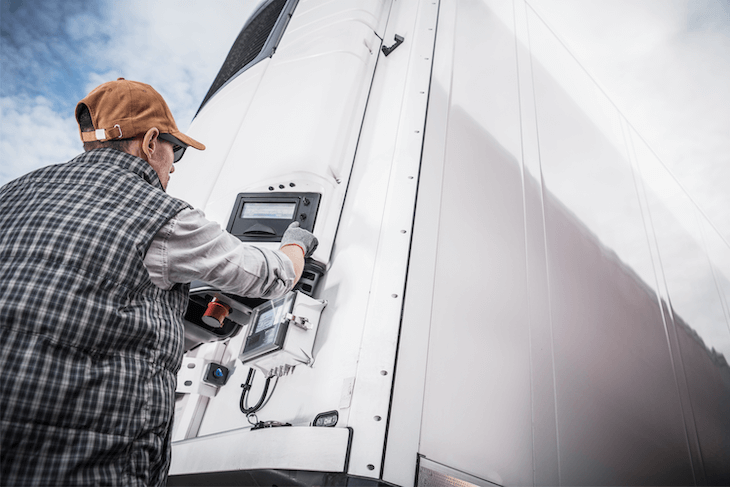 Everything you need to know about temperature-controlled storage facilities and how to choose the right storage partner for your needs
Temperature-controlled storage and transportation is an absolute must for some businesses, particularly those that manufacture food, medicines and chemicals.
These goods must be kept in a specific temperature range from the moment of manufacture through transportation and distribution to the point they are eaten, administered or used.
This means that businesses manufacturing these goods must consider temperature-controlled storage when transporting their products to customers across Europe and beyond.
Below, we take a closer look at what temperature-controlled storage actually is, how it works and what to consider when choosing which logistics partner to work with.
What is temperature-controlled storage?
Temperature-controlled storage facilities use refrigeration units to keep the air temperature inside the storage facility between a certain range.
The temperature range of the facility can vary but is often between 17Oc and 19Oc making it suitable for a wide range of foodstuffs, medicines and chemicals.
The temperature inside the facility is maintain year-round. In winter, for example, the outside air temperature may drop to -2Oc but inside the storage facility it will remain between 17Oc and 19Oc.
If you are storing products for a long time or need to ensure they are stored at a constant, moderate temperature then temperature-controlled storage is the best solution for you.
The difference between temperature and climate-controlled storage:
It is worth noting the slight difference between temperature-controlled and climate-controlled storage, as it is easy to assume the two are one and the same.
Climate-controlled storage is different in that the temperature and humidity of the storage facility are controlled and maintained between a certain range.
This type of facility is better suited to those storing items that can be damaged by mould and mildew including wood, fabric or high-value items such as paintings and sculptures.
What is usually stored in a temperature-controlled warehouse?
The most common items stored in temperature-controlled facilities are foodstuffs, medicines and chemicals as these often need to be kept at a stable temperature.
That said, any item can be stored in a temperature-controlled facility if you would prefer your items to be kept in an environment where the temperature is consistent.
How to choose the right storage partner for your needs:
When choosing a storage partner, there are several things you should consider. If you need to store your goods in a temperature-controlled facility, then make sure this is offered.
You should also learn at what temperature the facility is maintained, and whether the provider is happy to store the types of good you produce.
Be sure to check whether different items are stored in separate parts of the facility to avoid cross-contamination. Foodstuffs and chemicals should never be stored side-by-side.
It is important to take into account the location of the storage facility and whether the storage partner also offers transport and distribution.
Middlegate Europe is your perfect storage partner:
Middlegate is an established transport, logistics and storage provider with locations in the UK and Belgium. Our temperature-controlled facility is located in Zeebrugge and is state-of-the-art.
Our fleet of trailers means that you can call off goods as late as 2pm and still receive next day UK delivery. This is thanks to our facility's unrivalled location and close proximity to transport links.
Middlegate has been providing such services to businesses across Europe for 35 years now and over that time we have built a formidable reputation for the quality service we provide.
If you would like to learn more about our temperature-controlled storage facilities, please contact a member of the Middlegate team here.