A Complete Guide to Double Deck Trailers
---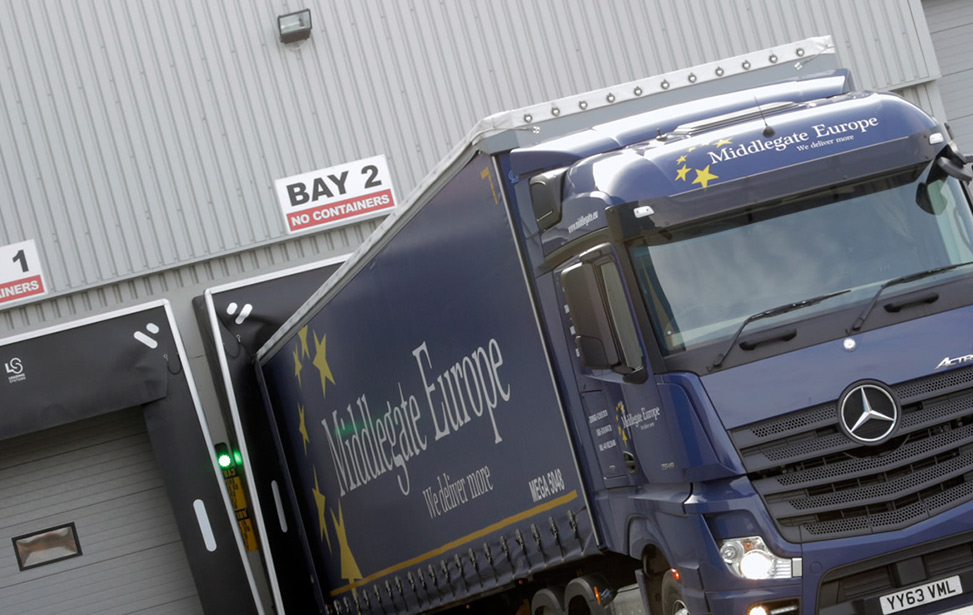 This is everything you need to know about double deck trailers and why they are the best transport solution for a huge range of businesses
Double deck trailers are one of the most cost efficient and environmentally friendly trailer types, making them popular with haulage companies and their customers.
As the name suggests, double deck trailers provide two levels of storage capacity, significantly increasing the number of pallets that can be carried in each shipment.
This reduces the number of trucks required to move cargo which in turn streamlines ferry, fuel and distribution costs. Double deck trailers can actually reduce costs by up to 30%.
This also makes double deck trailers one of the most environmentally friendly transportation options available, cutting CO2 emissions by up to 50%.
Inside double deck trailers:
Double deck trailers offer two levels of storage. The bottom level is at the base of the trailer and the second level sits above it at a height that can be adjusted to suit the cargo being carried.
Double deck trailers offer an increased payload capacity with the total number of europallets that can be transported rising from 66 to 86. Additional cargo space is available in the neck of the trailer.
Double deck trailers can be loaded from the rear or the side which allows for quick and efficient loading no matter what cargo is being transported.
Cargo best suited to double deck trailers:
Double deck trailers can carry a huge range of cargo, but they are particularly well-suited to non-stackable items such as tubing and piping.
Double deck trailers are also the best solution for groupage.
Double deck trailers and groupage:
Groupage is the process of grouping together smaller shipments from several businesses, bound for the same location, to ensure that the trailer being used to transport cargo is full.
There are many benefits to doing this. Firstly, businesses only pay for the space they use rather than paying for the entire trailer and any empty space that may be left.
Secondly, this means that less trailers are required to move cargo, which in turn reduces fuel usage, ferry fees and CO2 emissions.
Given the additional space, double deck trailers are perfectly suited for groupage, allowing businesses to consolidate more part-shipments into larger loads.
Double deck trailers and warehousing:
Double deck trailers and warehousing go hand in hand; for most businesses they will need to store cargo at some point during the distribution process.
It is important that businesses work with logistics partners that have warehouses in the right locations as this is critical to the supply chain.
Having storage options in the UK as well as Europe allows for greater flexibility when it comes to reaching customers or other distribution centres.
For this reason, warehouses must be close to ports and major transport networks. Middlegate has warehouses in Hull (UK) and Zeebrugge and Bierset (Belgium), for example.
This means we can provide businesses using our double deck trailers, whether taking an entire trailer or using groupage, with quick turn-around times.
Double deck trailer tech specs:
Overall height
4650 (mm)
Overall width
2550 (mm)
Aperture height (door)
3540 (mm)
Aperture width (door)
2412 (mm)
Chassis length over sills
13520 (mm)
Internal length
13495 (mm)
Sider Aperture length
13395 (mm)
Couplet
1150 (mm)
Neck
200 (mm)
Wheelbase
8080 (mm)
Here at Middlegate we are proud of our fleet of double deck trailers, which we combine with groupage and state of the art warehousing to deliver a superior experience to our customers.
If you would like to learn more about our double deck trailers, groupage or any of the other services we provide, contact a member of the Middlegate team here.