How Many Pallets Fit on a Double Deck Trailer?
---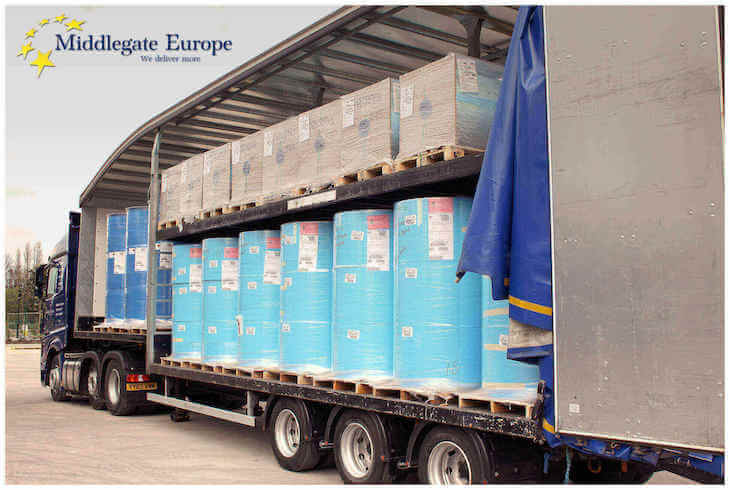 Double deck trailers offer double the amount of pallet capacity of standard trailers, increasing from 26 pallets to 52 pallets
Double deck trailers were designed to increase the number of pallets that can be carried in a single journey. While a double deck trailer is the same 13.6-meter length as a standard trailer, as the name suggests, they offer two levels of storage.
This means that the number of pallets that can be stored on a double deck trailer increases from the 26 pallets you can store on a standard trailer to 54, allowing you to transport twice as much cargo per journey or cut the number of journeys required by half.
There are several types of double deck trailer designed to cater to different cargo and transportation needs. This includes fixed, lifting, urban, wedge and special. Below, we take a closer look at each and the types of cargo they care best suited to carry.
Fixed double deck trailer:
Fixed double deck trailers have a static deck usually positioned in the middle of the trailer to give two levels of around 1.9 meters of storage height each. The middle deck can be standard or sometimes mesh and the sides will be box or curtain.
Lifting double deck trailers:
These trailers have a hydraulic loading system that allows the second deck to be lowered and loaded and then raised for transportation. They are becoming increasingly popular due to the speed and flexibility of loading that they offer.
Urban double deck trailer:
Urban double deck trailers are designed to transport cargo into cities and towns and include features such as sash doors and lifts to help unload goods in areas where there is little space. Of course, this is combined with the benefits of having two decks.
Wedge double deck trailer:
Wedge double deck trailers offer full-height loading across the entire straight length of both decks, making it much easier to load and providing an additional capacity of up to 60 pallets (compared with the 52 offered by a standard double deck trailer).
Special double deck trailers:
These are bespoke trailers that are built to meet the exact requirements of a haulage company or any other business that needs to transport cargo. They can be fitted with things like butterfly decks, revolving decks and removable decks.
The types of goods best suited to double deck trailers:
The great thing about double deck trailers is that they can be used to transport all types of goods, but they are particularly well-suited to non-stackable items. Double deck trailers can also be refrigerated for those transporting items that require a temperature-controlled environment.
Double deck trailers and groupage:
One of the other benefits of double deck trailers is that they can be used for groupage; the practice of combining smaller shipments going to the same destination. This means the full capacity of the trailer is used and you only pay for the space you have taken.
Double deck trailers double the size of the payload, further reducing transportation costs and the impact on the environment. Indeed, transportation costs can be reduced by up to 30% and CO2 emissions by up to 50%.
Here at Middlegate we operate a fleet of double deck trailers that provide capacity for up to 86 europallets. Our trailers can either be rear or side loaded and thanks to our unrivalled locations in Hull, Zeebrugge and Bierset, enjoy some of the best transport links in the UK and Europe.
To learn more about our double deck trailers and the logistics, transportation and storage services we provide, contact a member of the Middlegate team here.