How Groupage Can Cut Your Transportation Costs
---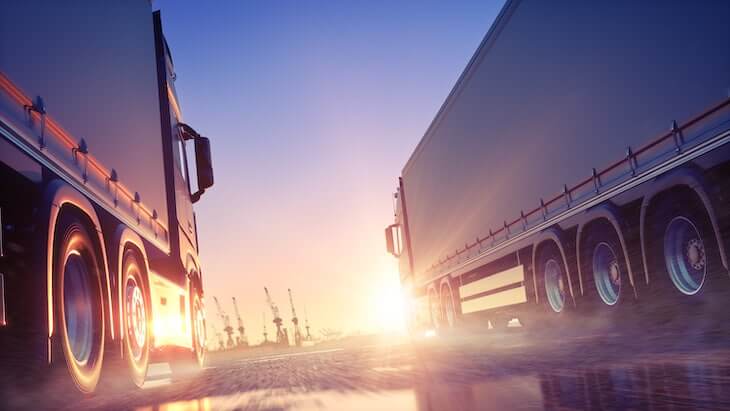 Save Transportation Costs with Groupage
The cost of transporting goods across the UK and beyond can be high, but our groupage service can significantly reduce fees without impacting flexibility, speed and quality
Transporting goods and products across the UK and beyond can be a significant expense for businesses of all shapes and sizes.
Whether a local furniture maker or a multi-national machine manufacturer, delivering your products to clients and customers is costly.
This is certainly the case when your shipment does not fill an entire container or trailer, but still needs to be sent at that particular time.
In some cases, this can see businesses having to pay for the cost of an entire container or trailer even if they are only using half of it.
There is a solution, of course, and here at Middlegate Europe we help hundreds of businesses across the UK and Europe streamline transportation costs through our groupage service.
Groupage explained:
Groupage is the process by which several shipments that do not individually fill an entire container or trailer are grouped together.
Businesses only pay for the space they used which significantly reduces costs but while still being able to transport products when required.
In addition to this, groupage helps businesses free up warehouse space as products can be shipped straight away. For those without warehousing, it means they don't have to pay more for storage.
Groupage also gives businesses access to specialised trailers such as mega trailers, double deck trailers and tyre trailers – all of which would be too costly if being underutilised.
There are benefits for the end customer, too. If they are receiving goods from several suppliers these shipments can be combined via groupage into a single delivery.
Of course, the environment benefits too because there are fewer underused trailers and fewer shipments being made.
What to look for in a groupage partner:
There are several logistics and transportation firms based across the UK, so finding the right groupage service partner for you can be tough.
The first thing to consider is how established the transportation business is, and where it is located. Consider things like proximity to motorways, waterways and airports.
The next factor to take into account is whether the provider offers storage as this may still be required when using groupage.
Also research the various trailers they offer as some businesses will require specific trailers to meet their needs. For example, Middlegate offers the following:
• Box trailers
• Double deck trailers
• Mega trailers
• Tyre trailers
Our groupage service is offered across all of our different trailer types, so whatever products you need to transport you can still take advantage of groupage.
The final thing to consider is whether the transportation firm offers additional services such as helping with logistics and preparing the necessary paperwork for your shipment.
This could become even more important once the outcome of Brexit has been determined later this year. You can read more about the impact of Brexit on groupage here.
Why choose Middlegate as your groupage service provider:
Middlegate Europe has established itself as a leader in logistics and transportation over the past 30 years and we are one of the best groupage service providers in the UK and Europe.
We operate out of state-of-the-art warehouses in Hull, Bierset and Zeebrugge and have a fleet of modern trailers to meet all needs and requirements.
Our team of experts is also available to help with all aspects of your groupage shipment, including assisting with paperwork and permits.
If you would like to learn more about groupage visit our dedicated page here or contact a member of our customer support team here.