What to Look for in a UK Haulage Partner
---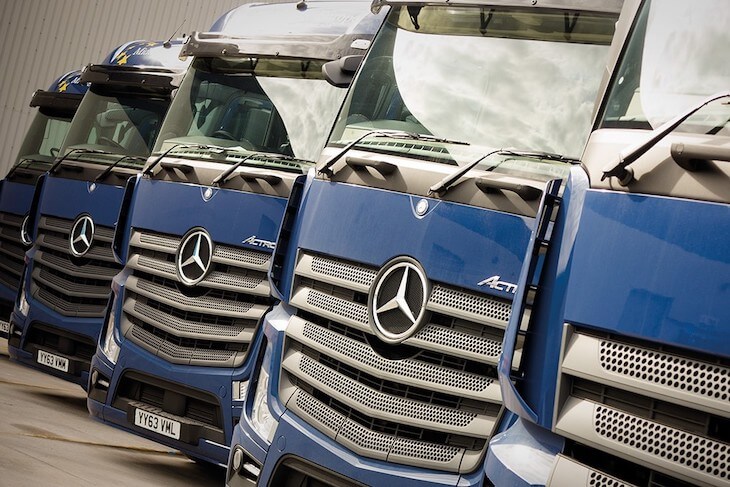 UK Haulage Partner Tips
Finding the right haulage partner can be tough but these considerations will help you make the right choice
There are a growing number of haulage companies in the UK with each offering different products and services to individuals and businesses.
From transportation and logistics to supply chain solutions, groupage and warehousing, there is a thriving haulage sector across the British Isles.
But because there are so many logistics companies offering similar products and services, choosing the right one for your needs can be tough.
Below, we talk through some of the key factors you should take into account when deciding which haulage company to work with.
Location and proximity to transport links
When considering a UK haulage partner, it is important to take into account where they are located and the access they have to transport networks.
Consider whether the company is close to major motorways as well as ports and canal networks. If international haulage is a requirement, the proximity to an airport is also key.
Middlegate, for example, is located in Hull and just a stone's throw from the port.
This means we are connected by dual carriageway road links to the M62 and then the M18 and the M1 to service the whole of the British Isles.
We are also connected to the inland waterways systems and the World Freight Terminal at Manchester Airport is under two hours away by road.
Types of trailer available
You should also research the different types of trailer the haulage company has as this will have an impact on the types of products they can carry.
The most common types of trailer include:
• Box trailers
• Double deck trailers
• Mega trailers
• Tyre trailers
Double deck trailers, for example, are the ideal solution for those looking to transport non-stackable items and, due to their increased capacity, can significantly reduce costs.
Tyre trailers, on the other hand, are the only way to safely and efficiently transport tyres across the UK and to destinations beyond.
Do they offer groupage

Perhaps the most important factor to take into account is whether the haulage company offers groupage as this can seriously impact the cost of transporting goods.
Groupage is the process of grouping together shipments that do fill a full trailer on their own.
So rather than paying the full price for an underutilised trailer, it allows the haulier to maximise space and fill the trailer while ensuring the customer only pays for the space used.
If the UK haulage company you are considering does not offer groupage you may find that your shipment costs are significantly higher than they need to be.
Will you require storage, too?
Some businesses require storage alongside their transportation needs, so it is important to learn whether the haulage company in question offers this.
Here at Middlegate we offer state of the art warehousing alongside our logistics and transportation services out of our Hull HQ.
So much warehousing is not fit for purpose, but we have gone to great lengths to ensure our facilities are world-class and deliver the best storage solutions.
Reputation:
While there are a large number of logistics firms operating across the country, some are far more reputable than others.
Think about how long the business has been in operation, the types of client they work with, any online reviews that may have been written, etc.
Middlegate, for example, has been established for more than 25 years now and we have locations in the UK (Hull) as well as Bierset and Zeebrugge.
Reputations are hard to earn and easy to lose, so we are proud to be considered one of the best and most trusted haulage companies in the UK.
To learn more, please contact a member of the team here.