Why Hull Is a Hub for International Transportation
---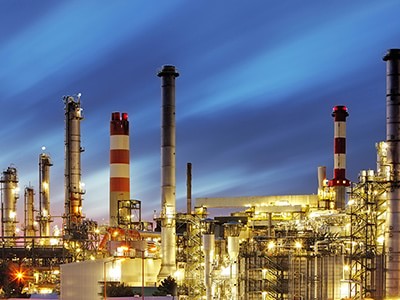 International Transportation – Hull
Hull is fast becoming one of the most important and valuable logistics hubs in the UK, Europe and beyond. This is why…
These are substantial ports that have significant infrastructure to ensure that goods can be easily imported and exported, stored and transported.
When you think of international transportation and logistics hubs, ports such as Southampton, Liverpool and Dover are likely to be the first that come to mind.
But in recent years, these gateways to Europe and beyond have found themselves competing with another UK port that has now established itself as a key transportation hub.
The Port of Hull is estimated to handle more than one million passengers per year and is also the main softwood timber importation port for the UK.
In addition to this, Hull is incredibly well connected to the UK motorway network and is a short distance from major international cargo airports such as Manchester Airport.
Not only that, the University of Hull offers a wide range of courses in transportation, logistics and supply chain management, and has key partnerships in countries around the world.
These factors come together to make Hull one of the most important and valuable transportation hubs not only in the UK but in Europe and beyond.
Below, we take a closer look at why.
The Port of Hull:
To get started, here are some key facts about the Port of Hull and why this makes it one of the busiest and most crucial transport hubs in the world.
The port sits at the confluence of the River Hull and the Humber Estuary in Kingston Upon Hull in the East Riding of Yorkshire, England.
The facility is operated by Associated British Ports and handles:
Cruise ships
RORO and ferries
Containers
Dry Bulks
Fresh produce
Liquid bulks
General cargo
Hull is also home to the UK's first fully-enclosed cargo handling facility for weather-sensitive products such as steel.
In addition, the port is working with Siemens on the £310 million Green Port Hull development – a wind turbine manufacturing, assembly and servicing facility.
This, among other things, makes the Port of Hull a pioneer and leader in the fast-growing renewable energy sector.
Hull has the infrastructure to support a complex supply chain:
The state-of-the-art Port of Hull is supported by the infrastructure necessary to make it one of the most efficient and effective transportation hubs in the world.
Surrounding the port are the distribution facilities and warehouses required for the transportation and storage of goods coming into, and going out of, the port.
Here at Middlegate Europe, our Hull warehouses are clean, modern and fully secure.
They are also packed with the latest technology to deliver the most effective service to our customers.
In addition to some of the best warehousing in the UK and Europe, Hull also has an unrivalled position at the edge of three major motorways and an international airport.
Easy access to the UK's motorway network:
The Port of Hull is connected by dual carriageway road links to the M62 and then the M18 and the M1 to service the whole of the British Isles.
This means that import shipments can be on trucks on the UKs main roads and motorways in under an hour – no other port in the UK or Europe offers this speed and efficiency.
In addition to this, the Port of Hull is also connected to the inland waterways system, which consists of 6,500 miles of rivers and canals in the UK.
Again, this means that the time it takes for cargo to arrive at the port, be processed, loaded and embarked is significantly less than in other ports.
What's more, Hull is also a short distance from (under two hours on the road) the World Freight Terminal at Manchester Airport.
University of Hull is pioneering transportation and logistics:
Hull's role as a key hub for international transportation goes beyond the port and its incredible proximity to motorways, waterways and airports.
The University of Hull has a dedicated Logistics Institute.
Established in 2008, today it is a world-renowned centre for research, education and expertise in logistics and supply chain management.
Through its work, it has trained hundreds of logistics graduates that have gone on to help shape the sector now and moving into the future.
It has also helped drive more than 500 businesses towards supply chain solutions in and around the Hull region.
What's more, the University has been responsible for forging vital partnerships with other education establishments and businesses around the world.
Back in 2016, for example, the University of Hull and Morocco's state-owned, but privately managed, transportation company SNTL joined forces.
Initially, the partnership will utilise the expertise of the Logistics Institute to develop a new index that can measure the potential of African countries to become logistics hubs.
Partnerships such as this are positioning Hull as an absolute leader and pioneer when it comes to transportation, logistics and supply chain management.
Hull is ready for a post-Brexit world:
Brexit continues to dominate the headlines, and even when the UK leaves the European Union it will take some time for the dust to settle.
Only then will a clear picture emerge of what impact it will have on imports and exports and what, if any, new processes will be put into place.
Regardless, the Port of Hull provides one of the best places to import and export goods, and to transport and store those goods once they have been processed.
Even post-Brexit, shipments coming through the Port of Hull will be able to take advantage of all of the tremendous upsides discussed above.
In all likelihood, the key to ensuring smooth and efficient logistics post-Brexit will come down to having the necessary paperwork in place and in order.
For this, businesses must look to work with experienced transportation, logistics and warehousing companies as they will ensure everything is as it should be.
How Middlegate Europe can help:
Middlegate Europe provides transportation and storage facilities to give our customers a full end-to-end service from collection and pre-embarkation warehousing through to delivery.
Our core services include: transportation, groupage, warehousing and distribution.
One of our three warehouses is located in Hull (the others being in Zeebrugge and Bierset) and that allows us to take advantage of its unbeatable location and leading role in global logistics.
If you were in any doubt about Hull's position as an international hub for transport, logistics and storage the above proves just how important the place is.
It has one of the busiest and most modern port facilities in Europe and has unbeatable connections to motorways, waterways and airports in the UK.
It provides state-of-the-art warehousing facilities and has a university that is at the cutting edge of supply chain management.
This makes Hull unique and the only place for transportation businesses to base themselves from – this is why Middlegate Europe has its UK warehouses in Hull.
If you would like to know more about Middlegate Europe and the products and services we offer, contact the team here. We are also happy to answer any questions you may have about transportation and logistics, or about the city of Hull.