A Guide to Customs Clearance
---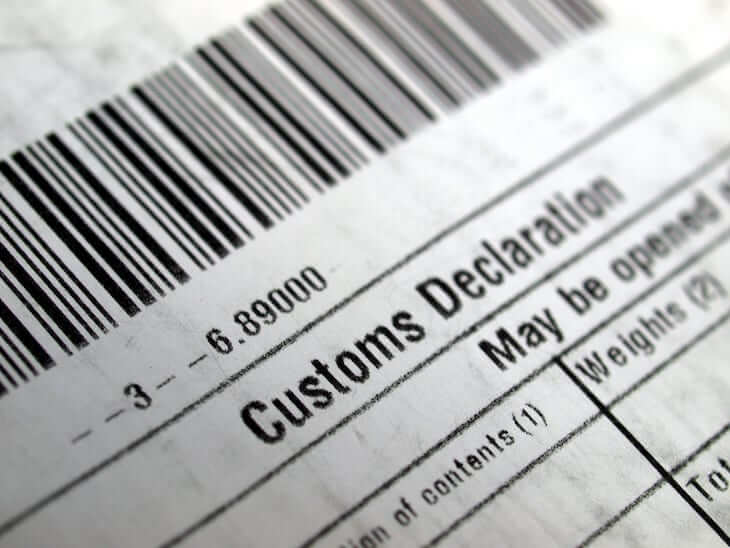 Customs Clearance
Clearing customs can take time if your do not have the correct paperwork to hand. Here's how you can ensure a speedy passage
If you're moving cargo across Europe, it's worth remembering that Switzerland, Norway, Liechtenstein, Andorra, San Marino and Eastern Europe all require customs clearance.
While this can slow down deliveries, having the right documentation in place can mean the difference between having cargo in your customers' warehouse or stuck on a quay somewhere miles away.
Below is a quick guide to some of the steps you can take to ensure a seamless passage through customers.
It might seem obvious, but we have lost track of the number of times documentation can't be found, only for it to turn up in the shipment itself.
Make sure the driver has everything he needs and do not stick paperwork to the side of the pallet; it's worth emailing a copy to your logistics partner as well.
Another key thing to consider is how you abbreviate the European Union – it needs to be EU or CE, not EG (which means Egypt) or EC (Ecuador).
It's also worth resisting the temptation to use a stamp or copy of a signature – it needs to be in blue ink and original to the document.
Finally, if you do use a logistics partner such as Middlegate, make sure it has the correct authorisation – this will mean it'll be able to do the declarations for you, rather than you having to do it yourself.
Other points to consider include:
Having a CMR note:
This is proof that the carrier has received the goods and that a contract is in place. This is vital when shipping to non-EU countries.
Commercial invoice:
You will need a valid invoice when exporting goods.
It should include all the information about the shipment – from importer and exporter details, to date and place of dispatch, destination (including delivery address), as well as details of the shipment: weight, package type, description, amount.
It also needs to include the costs, the currency, any insurance premiums, terms of delivery, payments, limits and discounts, as well as the details of the person responsible for the transaction.
Certain types of cargo will also need information on the product type and composition.
You don't need a commercial invoice if you're importing non-commercial, undelivered, modified or repaired goods, deliveries to the US government or goods temporarily imported under bail.
Eur1 certificate and invoice declaration:
It is also worth pointing out that you can receive discounted or even no duties if you have an Eur1 certificate declaring that your goods came from an EU country.
You don't need an Eur1 certificate for shipments with a total customs value of less than €6,000. An invoice declaration, issued by the exporter and declaring the goods originated from the EU, is enough.
Certificate of origin:
When goods originate outside of the EU, a certificate of origin may be needed.
Packing list:
Packing lists, containing details on the contents of the shipment, can simplify the customs procedures, but aren't always obligatory.
It's worth checking in advance whether one is required for your shipment.
A logistics partner that regularly transports goods through customs clearance can save you a lot of time and hassle.
At Middlegate we support businesses importing and exporting between the UK and mainland Europe, with our state-of-the-art warehousing in Hull, Zeebrugge and Bierset.
To find out how we can help you with customs clearance and wider logistics support, get in touch.